Scosche In-Vehicle iPad Mount Shown Off in Video
Have you ever felt like you wanted to be a police officer, without actually having to go through the rigors of becoming a police officer? Well, the closest thing you can do, obviously, is get a in-vehicle mount just like they have in police cruisers, so that your iPad is right there, easily accessible. Lucky for you, Scosche has made something just for you.
The set up is done by a 2-din connection to the vehicle, and obviously you'll need some major space in your car or truck to make room for the 9.7-inch magical tablet. There's no word on if there's other version of the in-vehicle mount, but it looks like Scosche has only one in the works right now.
Truth be told, this looks like a great accessory. Especially with the iPad WiFi + 3G, and that GPS you'll be able to finally use. No word on pricing yet, either. As soon as we hear more, we'll pass it along. Just check out the video.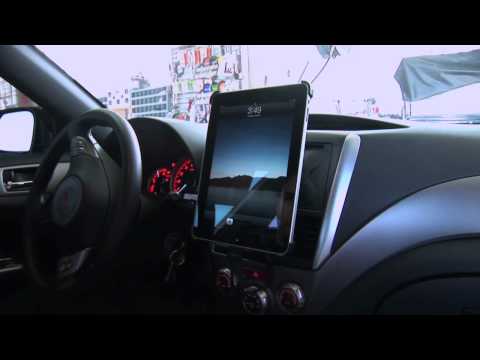 [via CrunchGear]